A Vietnamese restaurant on Hanbury Street, just off Brick Lane. The menu is filled with recognisable Vietnamese dishes, ranging from summer rolls and green papaya salads to steamed sea bass with ginger and spring onion and a range of pho noodle soups. Hoi An offers a delivery service, too.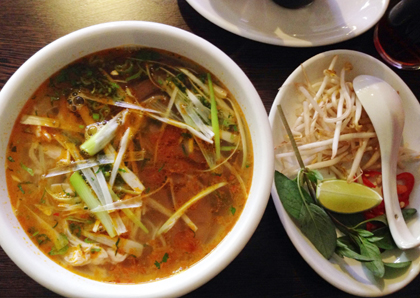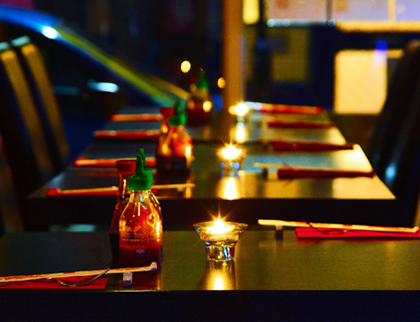 Try our Sea Food mixed platter!
A portion for two, prawns, calamari, scallops all lightly fried in batter, sprinkled with salt and chilli. Two summer rolls with fresh vegetables inside, dipping sauce on the side. Light and fluffy, an excellent choice for sharing.
All cooked with tender love and care you'll be sure to find your favourite on our menu. We can assure you that these dishes live up to their tag line.
Click on small images to ENLARGE PHOTOS!
Contact details:
O
Hoi An Vietnamese Restaurant , 48 Hanbury Street LONDON E1 5JL
O

Telephone: 020 7655 4544

O

Web: www.hoianbricklane.co.uk

O

E-mail: info@hoianbricklane.co.uk

Opening hours:
O

Open 7 days a week: (including bank holidays)
Mon, Tues, Wed & Thursday 12 Noon – 3 pm & 5 pm – 11 pm
Fri: 12 noon – 11:30 pm
Sat: 12 noon – 11:30 pm
Sun: 12 noon – 10:30pm
Delivery Time: 5pm - 11pm

O
All major credit cards accepted
Lunchtime:

We look forward to seeing you soon!